CareRay new release 10×12 mammography flat panel detector
CareRay new release 10×12 mammography flat panel detector
The largest medical equipment exhibition in the Asia-Pacific region CMEF kicked off yesterday at the Shanghai National Convention Center. CareRay Digital Medical, as the flat panel x-ray detector industry leader in the current CMEF, launched its new generation of dynamic flat RF series, unveiling the dynamic image era! Come visit our CMEF booth H1-G06 and see our innovative products!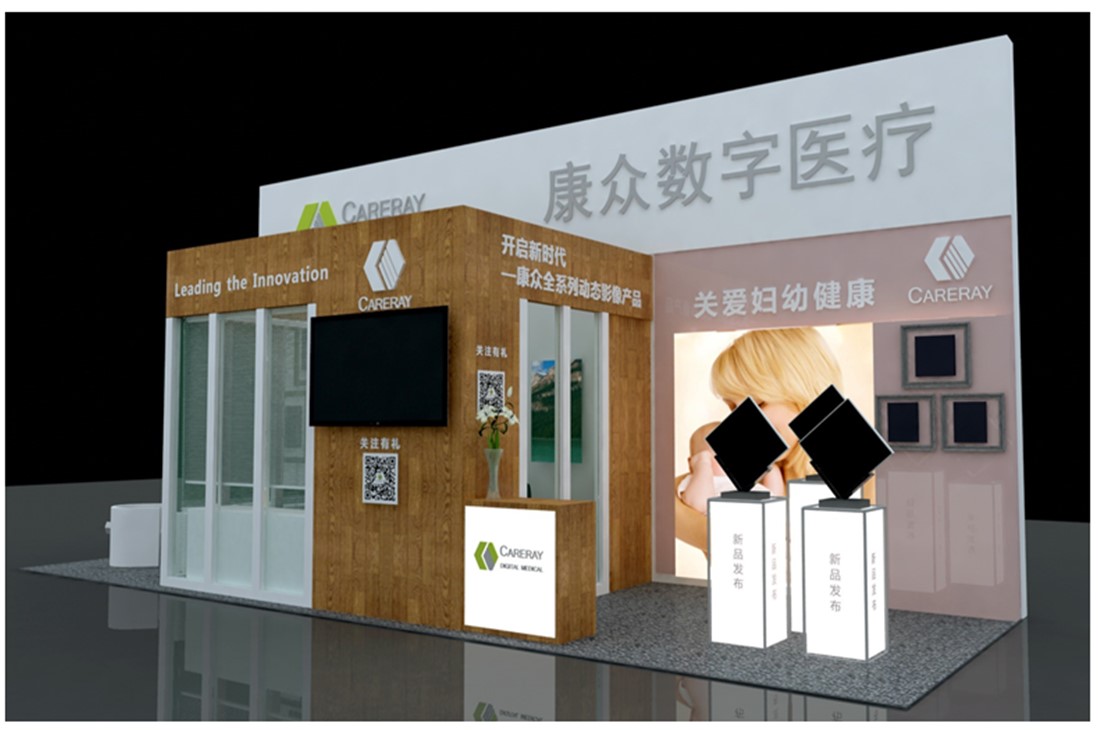 In this exhibition, 14×17, 17×17 and other sized flat panel detectors were showcased; CareRay also released CareView® 750 series – including the CareView® 750Cw, and highlighting the 10×12 mammography, CareView® 750M.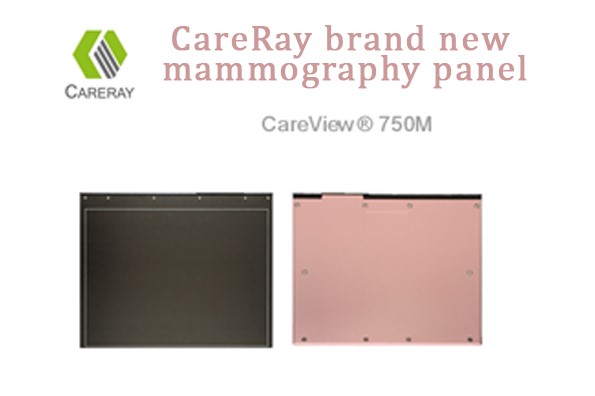 X-ray mammography is an internationally recognized for breast cancer early screening with the best imaging equipment, the traditional X-ray mammography machines are using film cassettes. Since the end of the century, application of digital technology in the field of X-ray imaging has become more common. The first FDA approved mammography flat panel detector came out in January of 2000. CareRay designed and manufactured its first cutting edge mammography flat panel detector in 2011. Today CareRay brings a new generation of CareView® 750 series mammography flat panel detectors.
Leading technology
CareRay's advances in cesium iodide direct growth technology gives the industry a more practical and universal mammography flat panel. Unlike the selenium technology, CSI technology reduces the requirements on environment, making daily use and maintenance more convenient.
With a 77μm pixel design, the CareView® 750M features high resolution and low dose, and the 77μm pixel size is the highest achievable in the x-ray flat panel industry.
High performance
Benefiting from the unique ability to optimize the design of materials and pixels, CareView® 750M, both in MTF, DQE, or dynamic range, is far superior to other flat panels on the market. The CareView® 750M's superior performance provides not only clear evidence of early breast lesions, but also has high photon conversion efficiency with AEC (automatic exposure dose control) functions to significantly reduce the radiation dose.
The panels 10"x12" full-size, photographable area, with narrow frame design, gives a more comprehensive clinical examination without difficulty.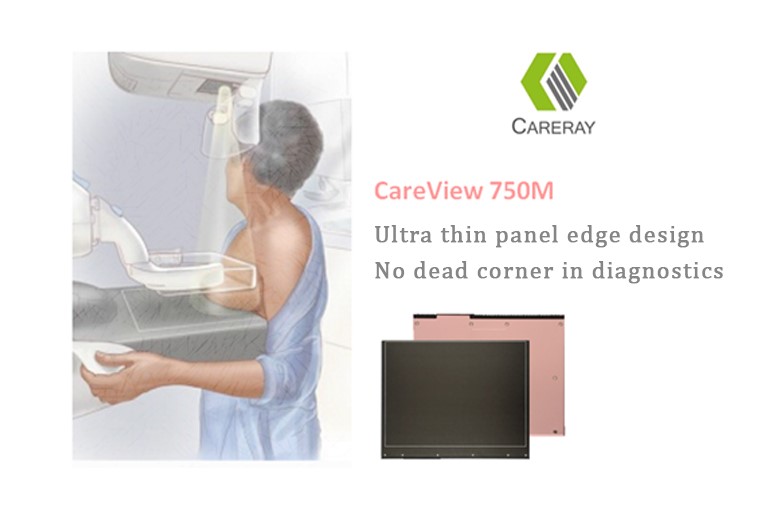 Innovation
CareView® 750M is the industry's first flat panel x-ray detector that is ideal for mammalian system integration, mammography, and mammography simulator upgrades. The panels high strength magnesium alloy casing and rose gold anode surface, is another perfect combination of industrial design and art aesthetics styled for women.
CareRay's unique F2AED (full-view automatic exposure detection) technology is perfectly paired with its new mammographic panel. The detector can complete its exposure and image acquisition without any external synchronization, greatly reducing the complexity of the upgrade in traditional mammography systems.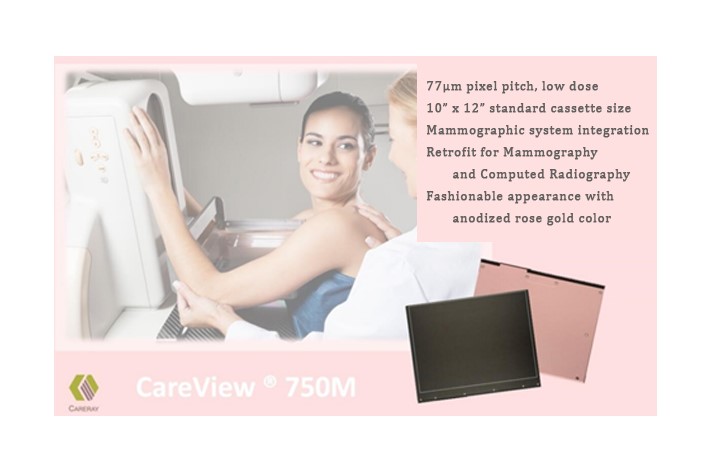 About CareRay,
CareRay is dedicated to the innovation and production of the newest generation of flat panel detectors for medical, veterinary, security and industrial digital X-ray imaging systems.