CareRay exhibits at RSNA 2017

Since the beginning, CareRay has strived for excellence and lead the way in radiology. This year, CareRay brings a wave of new products to bring radiology to the forefront of RSNA. From November 26th to December 1st, RSNA, the largest medical event in the world, attracts more than 50,000 radiologists worldwide to Chicago to meet and discuss the future of the medical industry.
This year, CareRay will continue their tradition of bringing their rapid growth and the latest scientific research in a stunning debut to tens of thousands of experts.

Welcome to the CareRay booth at RSNA!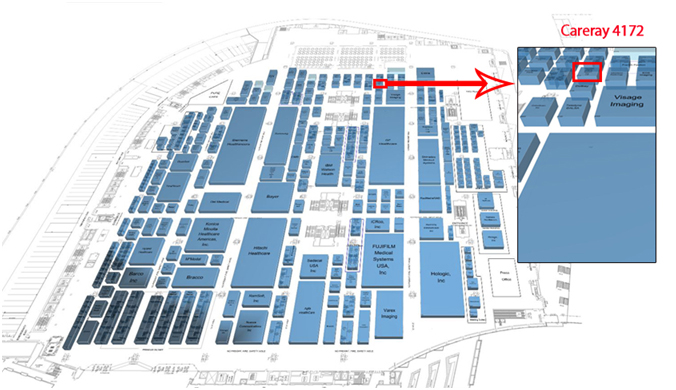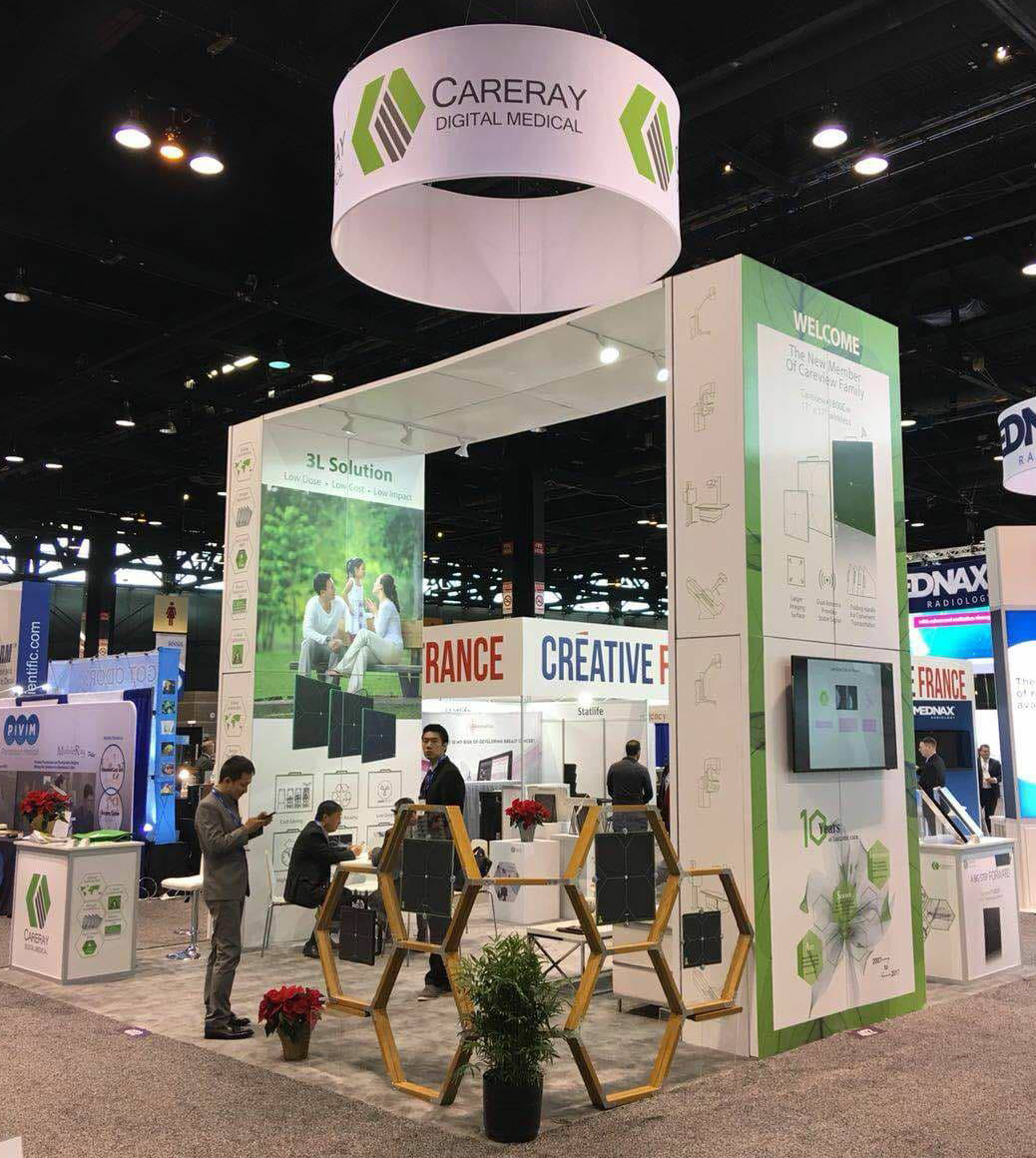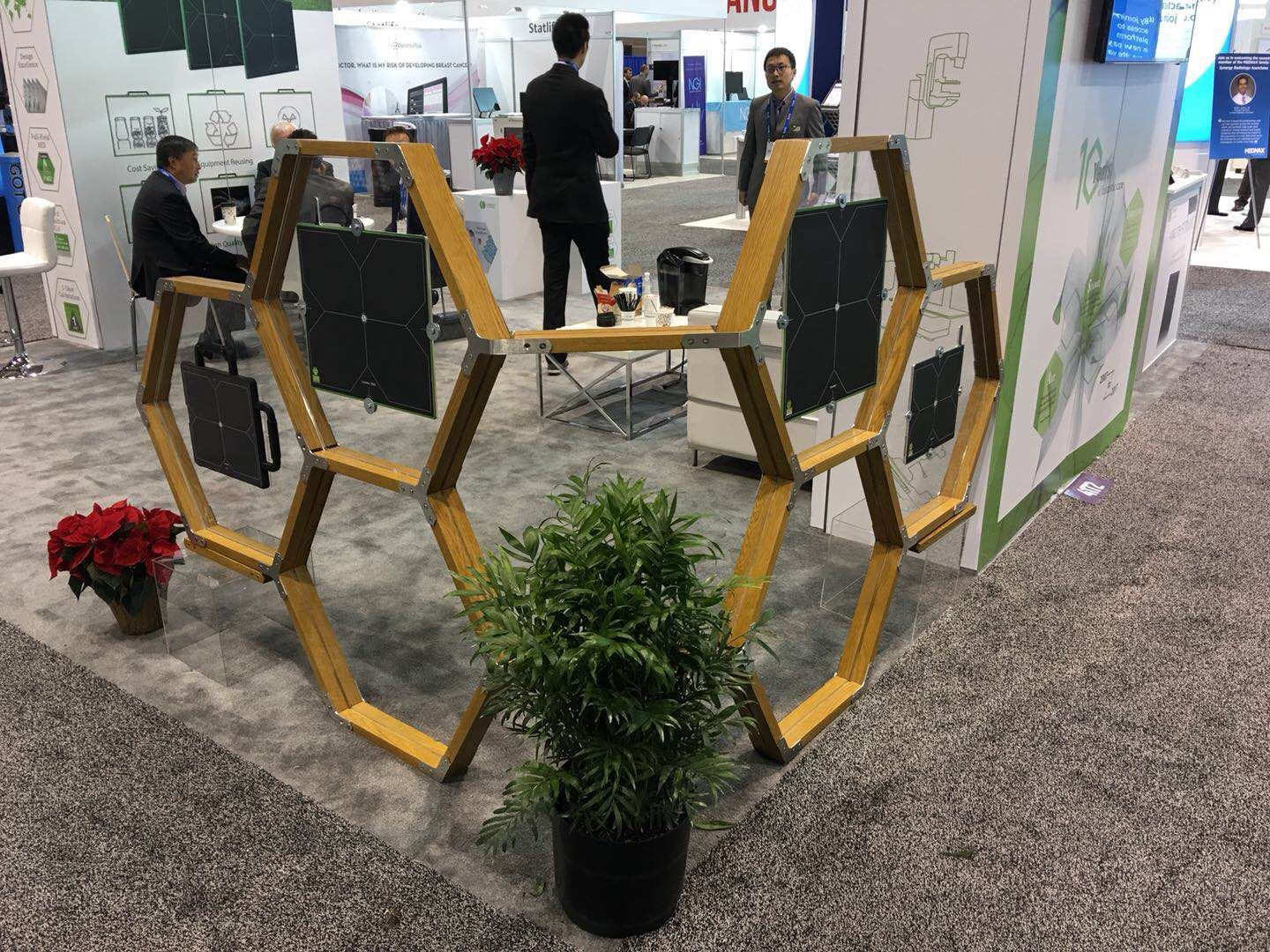 This year, CareRay continues its core traditions
Care Ray is committed to designing their products with three key concepts in mind – low dose, affordable costs, and environmentally-friendly design. With its 3L Digital Solution – low dose, low cost, and low impact – CareRay will be able to perfectly meet the urgent need for digitization at all hospital sizes.
This year, CareRay unveils the next evolution in its legendary line of products
Large-size wireless panel officially unveiled!
Careview®1800Cw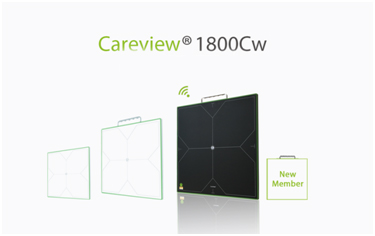 17" x 17" wireless flat panel detector
Performance Advantages
Large 17" x 17" photographic area; more widely-used and convenient imaging. An easy digital upgrade to all kinds of ordinary X-ray systems.
Dual antenna design makes signal transmission more stable and reliable.
Built-in foldable handle for ease of transport.
High-definition images at low doses as a result of direct growth of cesium iodide.
Patented full-field exposure technology allows automatic exposure without connecting to the generator.
Long battery life – up to 7 hours on standby.
This year, CareRay continues its trend of constant innovation and excellence
The CareRay 17" x 17" dynamic panel is about to shake the playing field.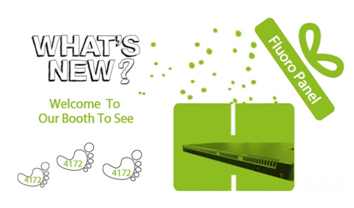 ---

About RSNA
The Radiological Society of North America (RSNA®) is an international society of radiologists, medical physicists and other medical professionals with more than 54,000 members from 136 countries across the globe. RSNA hosts the world's premier radiology forum, drawing approximately 55,000 attendees annually to McCormick Place in Chicago, and publishes two top peer-reviewed journals: Radiology, the highest-impact scientific journal in the field, and RadioGraphics, the only journal dedicated to continuing education in radiology.

About CareRay Digital Medical Systems
CareRay Digital Medical Systems is a high-tech medical equipment company specializing in digital X-ray flat panel detector research, development, production, and sales. We are committed to providing our customers with advanced technology and quality domestic medical equipment.
Currently, CareRay supplies a variety of industries with its flat panel detector core technology and patents, including medical digital X-ray flat panel detectors widely used in DR, mobile DR, mammography, pediatry, high-energy radiotherapy, and more. CareRay products are used in Europe, the United States, and many other countries and regions around the world. With its strong product research and development capabilities, CareRay will pave the way for the future of digital medical X-Ray diagonstic imaging!
Scan the QR code below for our public WeChat platform to learn more about industry trends and product information.