CareRay at ECR 2018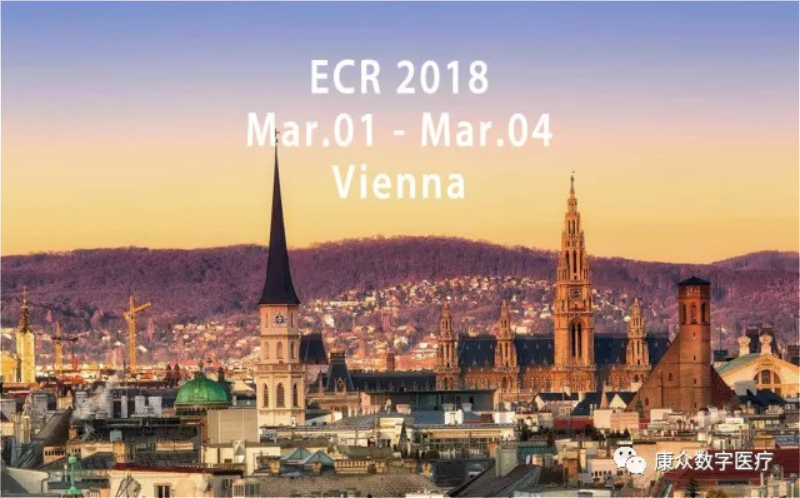 What kind of stunning beauty will bloom when of ART meets Technology?
02-28-2018 CareRay Digital Medical
In the middle of Chinese New Year, the European Congress of Radiology annual trade show (ECR 2018), opens in Vienna, the civilized Art Palace.
The European Congress of Radiology annual trade show is one of the world's largest radiology trade shows. With 75,000 members in 157 countries, top notch technology companies are gathering here to showcase their latest research and development achievements, and to explore the boundaries of human medicine.
Vienna – the world's art capital. The Danube runs through the city. Ancient Roman streets criss-cross inner district. Treasured oil paintings and magnificent music are its legacy. Here the arts are the lifeblood of the city.
This radiology show is a perfect blend of technology and art, and will surely bring a stunning visual feast. As an ECR participant for many years, what wonderful dish will CareRay add to this cornucopia? Come to the ECR Booth x1/148 for a glimpse of CareRay's presentations.
The CareRay ECR booth is constructed with environment friendly materials, made with 75% recyclable material. It is the paragon of our "care for nature" beliefs.
"Innovation, Quality, Efficiency" are our supporting pillars. They are baked into our genes. Ten years of sharpening helped us grow faster and stronger than the competition. In 2018, our fluoroscopic panels have produced amazing results in applications of dental CBCT, angiography, gastrointestinal radiology, breast TOMO and imaging guided radiation therapy (IGRT).