1-Shot Calibration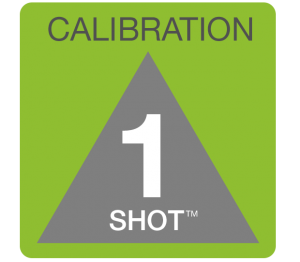 To ensure high quality of X-ray image, it is a good practice to calibrate a detector on a regular basis. Calibration aims to mitigate the image quality degradation and minimize the doze deviation due to temperature or humidity change, mechanical distortion, relative movement between components, deterioration of fluorescent materials, or aging of X-ray tube, just to name a few.
Conventional calibration workflow needs to acquire multiple exposed images (normally 10 ~ 40 shots). The process is notoriously time-consuming, error-prone, and can only be conducted by qualified operators.
CareRay R&D group proudly announces 1-Shot Calibration – an innovative technique that significantly simplifies the calibration process, and offers a super easy system maintenance solution like never before.
Specifically, 1-Shot Calibration takes only 1 shot (hence the name), and its workflow has convenience, effectiveness, and efficiency rolled into one. Most notably, this is achieved without impairing the image quality compared to conventional calibration.